Need Right of Way access to your new building lot? Tired of that ugly ditch at your property? Florida Tree and Ground Maintenance is located in Charlotte County and does culvert installations in the surrounding areas.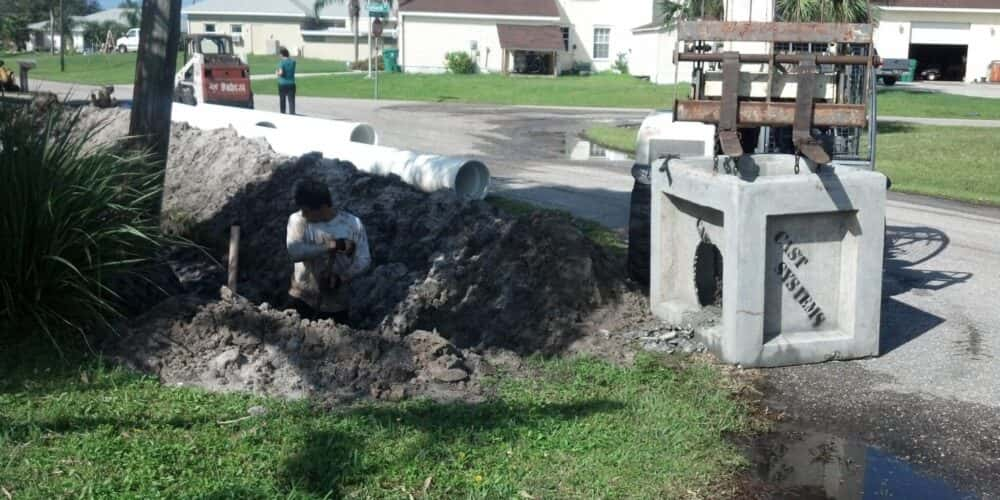 What is a culvert and when might I need one?
Culverts are used in vehicle access areas that tend to have problems with high water crossing. Culverts are designed according to the location, use and type of traffic using it. Heavier traffic will call for larger pipe and a deeper base layer whereas lighter traffic will call for a more standard pipe and base. No matter how the area is to used when completed, the main function is to have water flow underneath the access area through a pipe and down past the driveway. When culvert pipes are installed properly, water will flow through the pipe and continue past the driveway so that access will no longer be affected. With the heavy downpours here in Charlotte County during the rainy seasons, culvert installation can help prevent dangerous erosion and washout as well.
You should do more than just search for culvert installation near me. You need to talk to the company, ask about their experience, other jobs they have completed and reviews. We have over 200 reviews with more posted each week. After talking with us and other local companies, we are confident you'll see why thousands of your neighbors trust and rely on Florida Tree and Ground Maintenance.
---