We provide firewood for sale for Punta Gorda, Port Charlotte, and surrounding areas with clean, dry, and seasoned firewood. Available for pick up and delivery.
Firewood is Subject to Availably

Please call 941-613-3613 to check availability.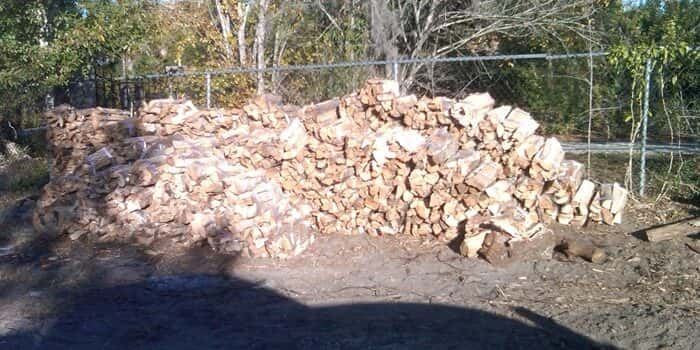 Give us a call for details on what type of wood is available, quantities, and more. Delivery is available along with pickup. Please call before showing up at our office to pick up firewood so that we can confirm with you what we have available. Our office team is friendly, courteous, knowledgeable, and available to answer all your questions.
Seasoned Firewood
We have seasoned Australian Pine and Oak firewood. Quantities starting as small as a wheelbarrow and all the way up to full truckloads and more. Our firewood is seasoned for over a year and is very clean burning.
Firewood Quantities
1 cord*: CALL for Pricing - 135 cubic feet. (standard is 128 cubic ft.)
1/2 cord: CALL for Pricing - 70 cubic feet.
*1 cord measures 4′ x 4′ x 8′ and will stack 4′ (tall) x 24′ (long) x 16″ (cut length)
Other Tree Services
While we do sell the best firewood, keep us in mind for other tree services. Have a stubborn stump that needs dug out or you want to grind down? How about tree trimming, lot cleaning and more. We are Charlotte County's top tree company. But don't take our word for it, read the reviews from hundreds of your neighbors!