Demolition services in and around Port Charlotte Florida. Florida Tree is your local demolition services.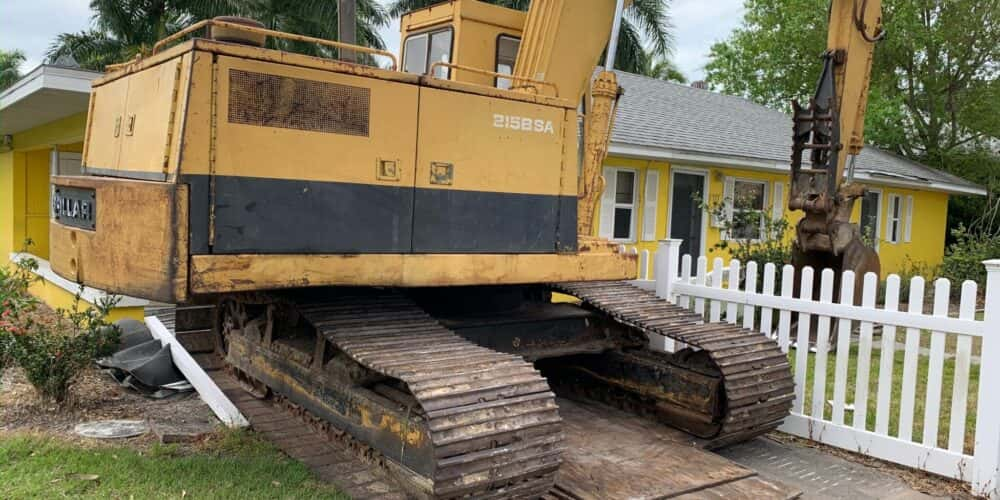 We handle all aspects from permitting to final grade. As local demolition experts we serve all of Charlotte, Lee, Sarasota, and DeSoto Counties. You can trust Florida Tree and Ground Maintenance demolition services to get your project finished on time every time.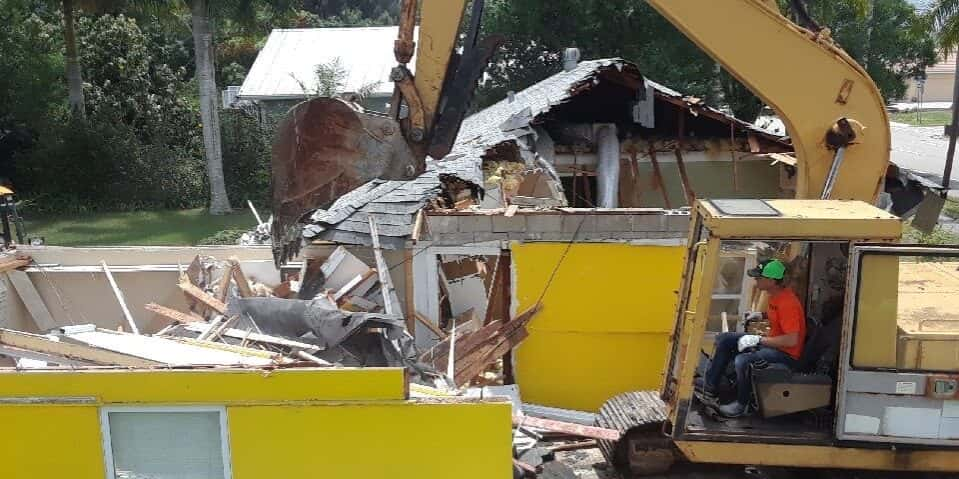 Fast & Efficient Demolition Services
We're experts in demolition, getting the job done as expected. After a thorough evaluation and plan, we follow through completing the job as agreed. Of course if there are trees on the property that need removed at the same time, we will take care of them. Also if you have trees or other items that need preserved during the demolition process we will make sure to follow the demolition plan.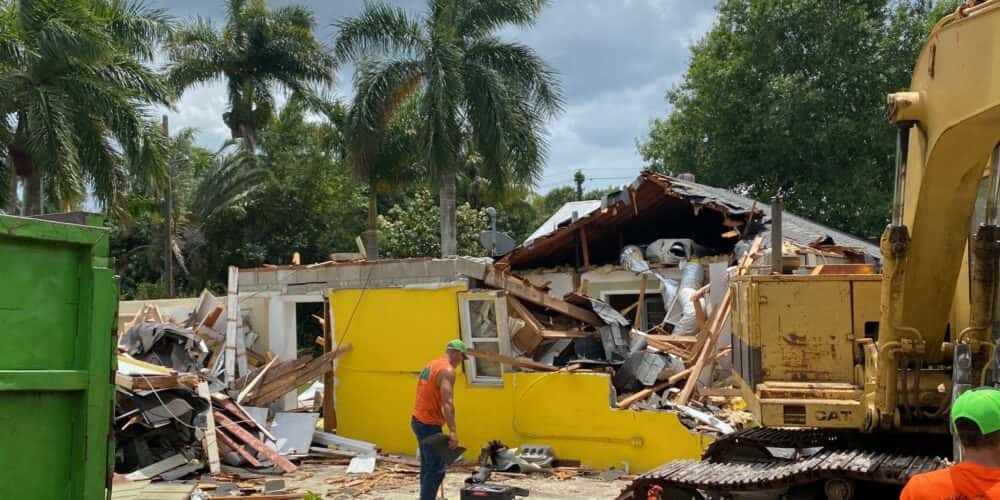 Professional Demolition Team
The Demolition crew at Florida Tree and Maintenance are dismantling experts who take special care so that work is performed seamlessly and without interruption. All projects are handled with the safety of both the customer and our employees. Our crews are sensitive to and careful to complete the demolition taking in to consideration regarding dust, noise and vibration.
Our demolition and dismantlement capabilities include removal of the following items: Structural and non-structural components, floor, wall and ceiling finishes, mechanical, electrical and plumbing systems, all concrete and masonry construction.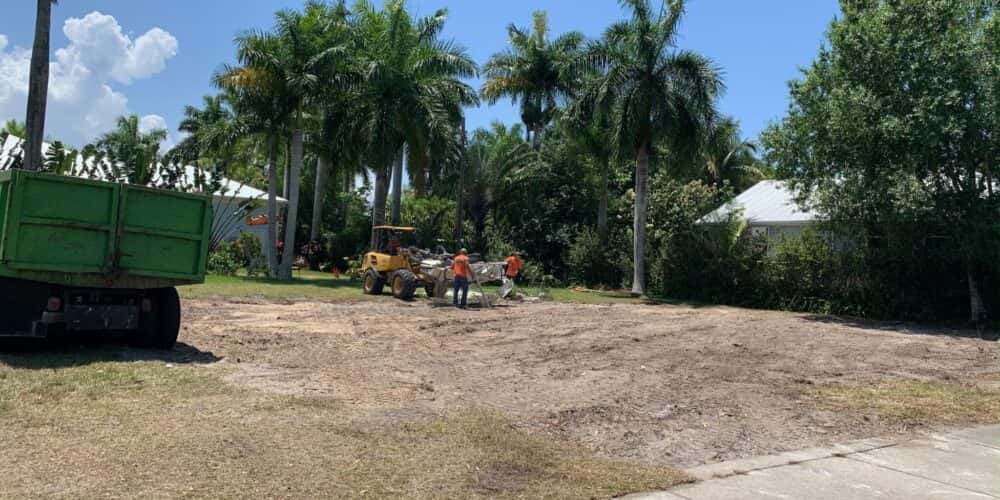 Final Grade and Clean Up
When we are completed with the demolition, you will have a clean lot ready for your next steps of the project. We are capable final dressing of the property after the removal. This can include top dressing the property, grinding stumps or removing and even installing sod.
Let's talk today about our demolition services and your project. We can discuss options, time frame and other requirements. Florida Tree is ready to help you take care of any demolition needs.