Florida Tree & Ground Maintenance is a leading provider of forestry mulching services in Southwest Florida.
What is Forestry Mulching?
Forestry mulching is a land clearing method that uses a single machine to cut, grind, and clear vegetation. The machine, known as a forestry mulcher, has a rotary drum equipped with steel chipper teeth or blades that shred vegetation into a fine mulch. Forestry mulching can be used to clear a variety of vegetation, including trees, brush, and grass.
Before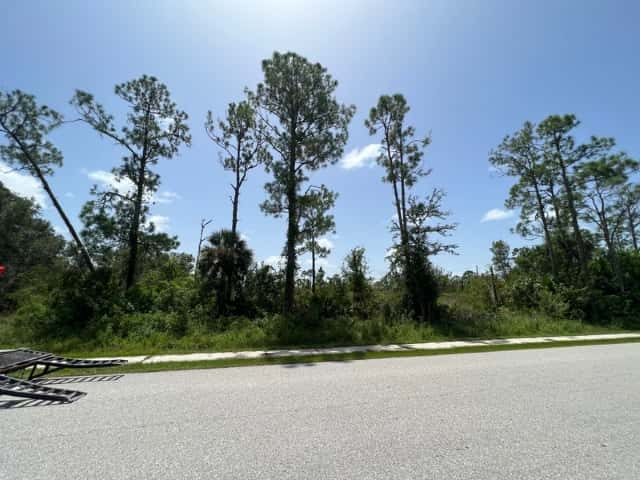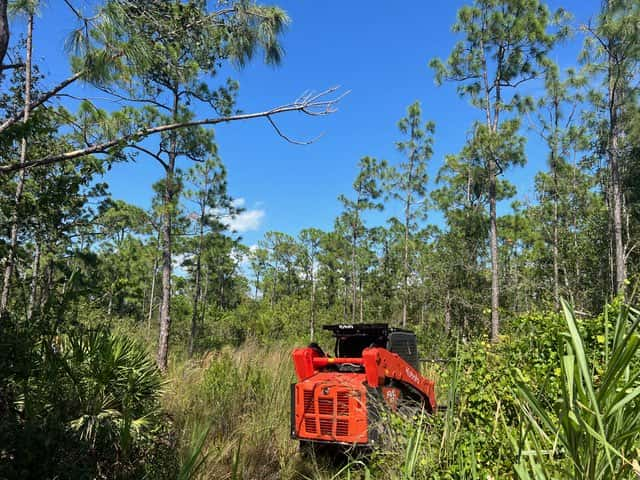 After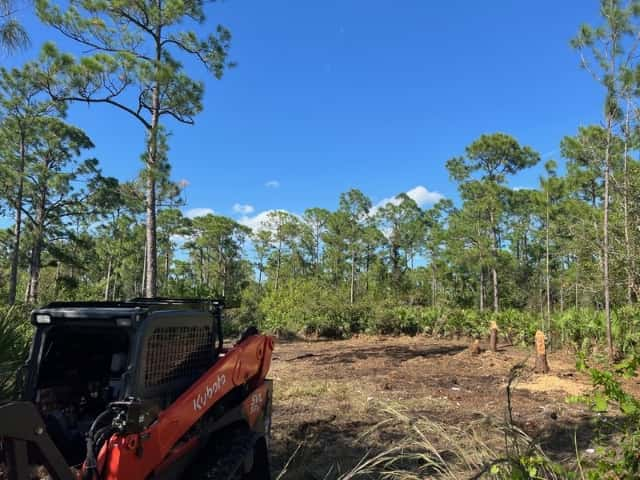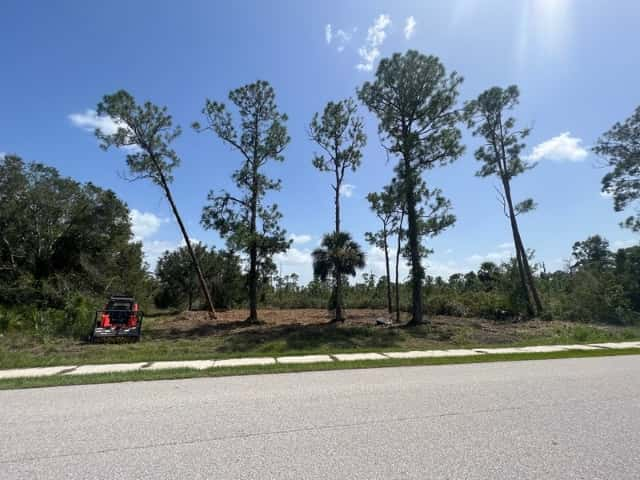 Forestry mulching is commonly used for land clearing, vegetation management, and erosion control.
Forestry Mulching Benefits
Forestry mulching has a number of advantages over traditional land clearing methods, such as bulldozing and burning. It is more efficient, as it can clear vegetation in a single pass. It is also more environmentally friendly, as it leaves behind a layer of mulch that helps to suppress weeds, protect the soil from erosion, and retain moisture.
We Service all of Southwest Florida
Port Charlotte
North Port
Sarasota
Englewood
Venice
Punta Gorda
Boca Grande
Surrounding Areas! Call For Your Location