Custom Furniture Curated and Finished in House By Our Talented Team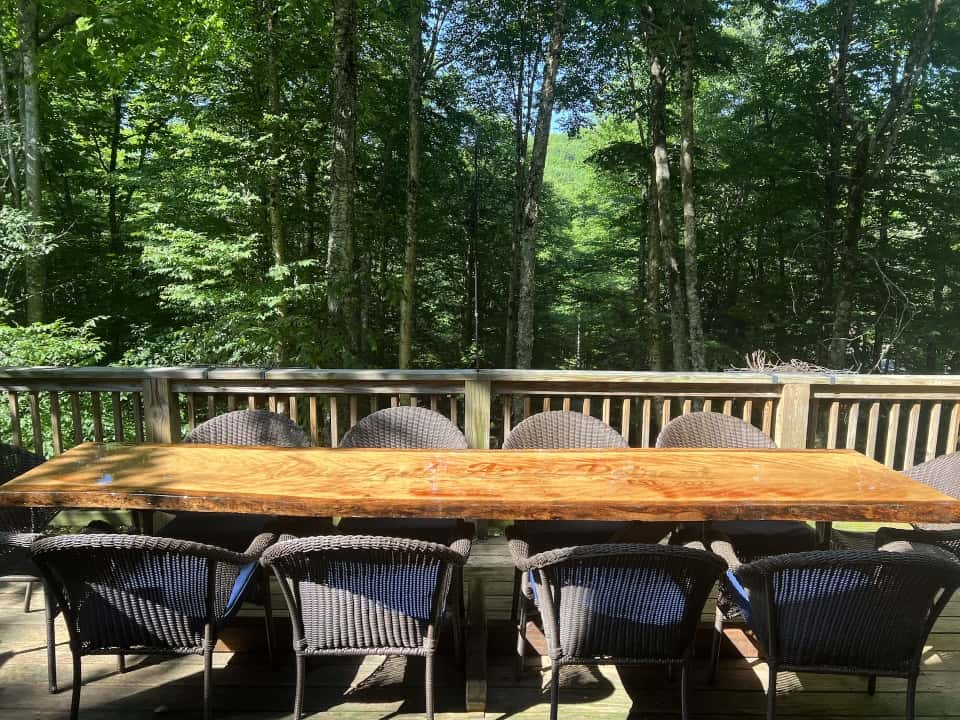 What is Live Edge Wood?
This the process of milling large trees into slabs of furniture grade wood leaving the live edge, or bark on. This gives the finished piece a unique shape and custom look.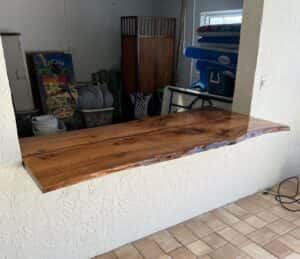 Live edge wood can be used to create everything from end tables, dining tables, countertops, floating shelves, bar tops, headboards and so much more!
Our owner and arborist Nick Mayl, carefully selects trees that make amazing looking furniture. We have our own wood mill and kiln allowing us to precisely cut and kiln dry each piece.
Live Edge Epoxy Tables & River Tables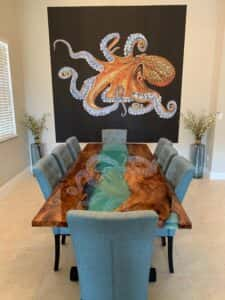 In recent years the combination of live edge tables and epoxy has opened a range of options. As you can see in the pictures you can give your tables a river feel down the middle. Epoxy colors are mostly limited by your imagination. Colors like blue and green and more neutral and look natural. Of course if you are looking for a bold statement, reds and purples can be considered.
If you really want to make the table look unique, items can be embedded in the epoxy like shells or other mementos.
The Live Edge Process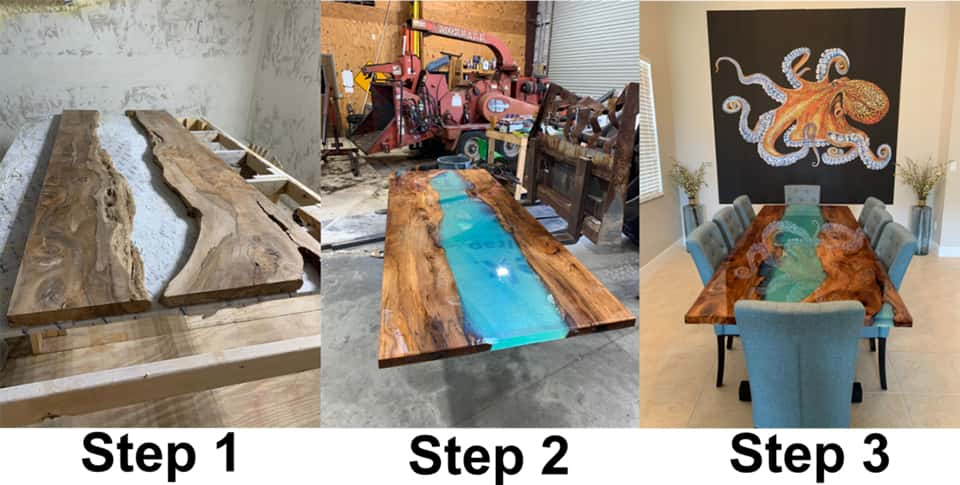 How To Order or Purchase Our Live Edge Tables
The best answer is to give us a call. Inventory is always changing and projects are constantly being added to our schedule. Live edge furniture really is a work of art. This means there is time that needs to be invested to make this furniture beautiful and last. The would has be be properly dried to remove the moisture. The epoxy resin takes time to set up and of course the final polishing is carefully done to make the piece absolutely amazing.
In addition, the size of the table or countertops you need, may not be available yet. All of the wood we use is responsibly sourced so sizes, tree types, and natural coloring all vary. Give us a call. We would love to talk with you about the furniture and help you create something magical that you can pass down for generations.
Live Edge Tables and Countertop Gallery
Your Custom Furniture Is Just A Call Away!