This booklet is intended to assist coastal property owners in identifying, trimming, and altering mangrove trees in a manner that will: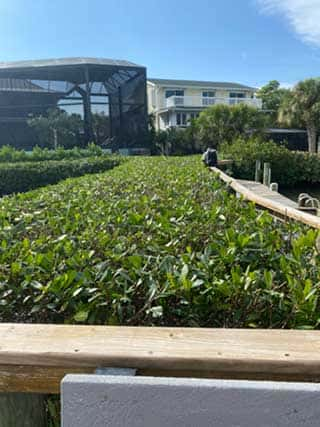 provide a view or navigational access
protect valuable mangrove resources
be in compliance with state statutes that regulate the trimming and alteration of mangroves.
Florida has three native species of mangroves: red, black, and white.
While they can grow in freshwater, their physiological adaptations to life in salt water allow them to thrive and outcompete other freshwater species. Each species responds differently to trimming. Information on the identification and trimming tolerances of these species is provided in pages 7 through 12 of this booklet.
Florida mangroves are tropical to subtropical trees that are restricted to the calm, intertidal areas of Florida where temperatures do not drop below freezing for prolonged periods. They occur along all of Florida's coastlines, however, along the northern Gulf Coast red and black
Mangrove Trimming Guidelines for Homeowners
Download Now
---